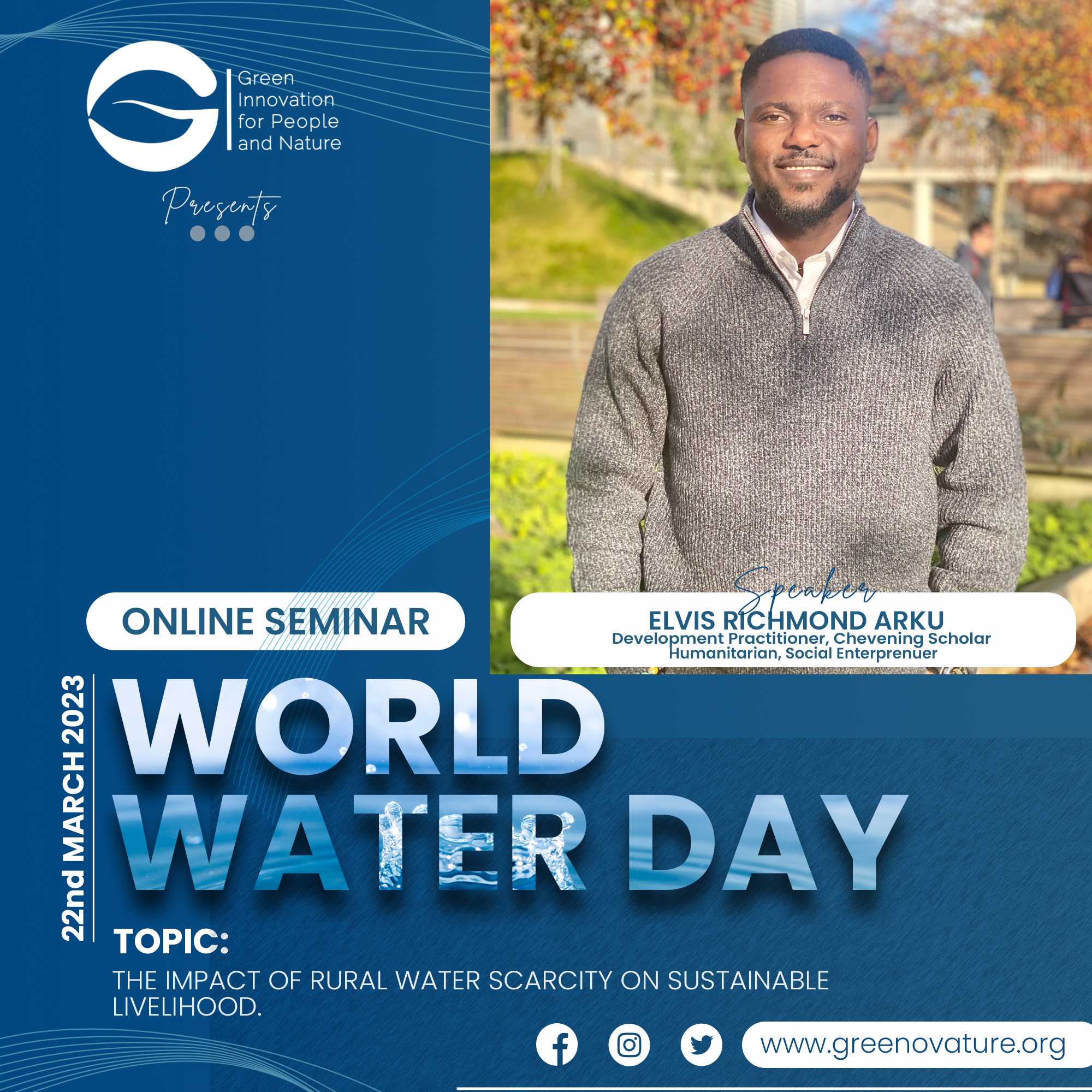 WORLD WATER DAY 2023
Despite the fact that access to safe drinking water and sanitation has long been recognized as a human right, billions of people worldwide continue to go without. Water and poverty are inextricably linked. Without water, there is no development, and without development, poverty cannot be eradicated.
Join us to celebrate World Water Day 2023 with an educational seminar. The seminar will address global water scarcity and the role of young people in ameliorating future water crises. The presentation will be led by Mr. Elvis Richmond Arku. Mr. Richmond is a Chevening Scholar alumni with an MSc in International Development.
FUTURE CLIMATE DIALOGUES (JULY EDITION)
Sustainability education and practice are essential for a better future. It entails acknowledging the limited resources on our earth and making decisions that cause the least amount of environmental impact. We can make the earth more balanced and resilient for future generations by decreasing waste, adopting renewable practices, and conserving energy.
TOPIC: UNDERSTANDING AND PRACTISING SUSTAINABILITY
Register in advance for this meeting:
https://us06web.zoom.us/meeting/register/tZYsd-ihqDouGdS1-hyfNALuE9KWg5g8hoQf
After registering, you will receive a confirmation email containing information about joining the meeting.